YES, WE CAN
27. Juli 2008 | Von
admin
| Kategorie:
Fotografie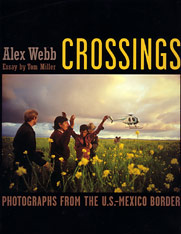 Jedes Mal freue ich mich über mir verständliche Nachrichten aus Wissenschaft und Politik. Da haben Geophysiker unterhalb der Polkappen große Erdölvorkommen entdeckt, die von der Menge her für drei Jahre den derzeitigen Weltverbrauch an der schwarzen Brühe decken könnten. Voraussetzung ist das Schmelzen der Polkappen, denn sonst wäre die Förderung der Erdölreserven unrentabel. Für mich ist in solchen Meldungen ein ungebremster Optimismus zu erkennen, die Leute arbeiten daran, das Streben nach Fortschritt mit Treibstoff zu versorgen. Deshalb habe ich auch keinen Zweifel daran, dass wir in absehbarer Zeit die Polkappen zum Schmelzen bringen werden. Das dürfte eine der leichtesten Übungen sein. Dank eines charismatisch auftretenden Präsidentschaftskandidaten, der sich vor 200.000 Jubel-Berlinern als Visionär zu erkennen gab, bin auch ich von Optimismus erfüllt. Bedauerlicherweise musste ich dem Auftritt fernbleiben, weil mich die Banalität des Alltags davon abgehalten hat. Er wolle Brücken bauen zwischen den Völkern, damit die Menschen Gelegenheit bekämen, wieder aufeinander zuzugehen.
Auch wenn mein Hirn einzig für das Überleben in der afrikanischen Savanne konstruiert ist, wie ich jetzt im Zeit-Magazin lesen musste, und meine Biomaschine aus stellarem Atommüll besteht, möchte ich trotz dieser Mangelerscheinung dem visionären Brückenbauingenieur einen Vorschlag unterbreiten. Wie wäre es für den Anfang eine Brücke über den 2000 Meilen langen Zaun an der Grenze der USA zum Nachbarland Mexiko zu bauen?
Sein Landsmann Alex Webb (*1952) fotografiert seit 1975 auf beiden Seiten des Grenzgebietes. Ihm ist es ein Leichtes, mit dem richtigen Papier die Grenze zu passieren. Für einen Mexikaner kann die Reise an einem unwirtlichen Ort enden, wo ausgesucht höfliche Grenzpatrouillen mit Handschellen warten.
Bei aller stofflichen Brisanz sind die Webb-Fotografien auch für einen Präsidentschaftskandidaten ein visuelles Ereignis. Er versteht es in Anlehnung an Diego Velasquez mit gestalterischen Mitteln wie das Einbeziehen von Spiegeln das Vorhandensein von unterschiedlichen Bildebenen in einer Fotografie darzustellen. Verstärkt wird dieser Eindruck durch eine unnachahmliche Farbigkeit, die Harvard-Absolvent und MAGNUM-Fotograf Alex Webb als weiteres Gestaltungsmittel einzusetzen vermag.
Es gäbe noch einige weitere Brückenprojekte zu realisieren, die ich dem Visionär vorschlagen möchte. Nach dem Schengener Abkommen haben sich die Außengrenzen der EU bis an Marokkos Mittelmeerküste verlagert. Zur Sicherung der dortigen spanischen Exklaven hat die EU meterhohe Zäune errichten lassen, womit sie die Armutsflucht in die EU in Zaum halten will. Weiter östlich schützen sich Israelis mit 50 Meter breiten Sperranlagen und an manchen Stellen mit einer bis zu acht Meter hohen Mauer vor den Autonomiebestrebungen von Palästinensern. In Bagdad ließen die Besatzer im Stadtteil Adhamiya, Sitz der US-Botschaft und der irakischen Regierung, ebenfalls ein beeindruckendes Mauerwerk errichten. Noch weiter östlich ist China gerade mit dem Bau eines 1400 km langen Walls zur Abschottung gegenüber Nord-Korea beschäftigt.
Nach heute sind die Menschen von der chinesischen Mauer fasziniert, die als einziges Bauwerk auf der Erde von den Raumfahrern besichtigt werden kann. Die Römer bauten den Limes, um die als Barbaren bezeichneten germanischen Stämme abzuwehren. Die jungen Römer sitzen heute in den Gated Communities von L.A., Manila, Nizza, Rio, Lagos, Kapstadt, Jo'burg und anderswo, um sich vor den neuzeitlichen Barbaren zu schützen. Es sind die Landlosen, Arbeitsmigranten, Hungerleider, Kranken, die nach jetziger Weltwirtschaftsordnung jedoch mit wenig Aussicht auf Erfolg für sich selbst zu sorgen haben.
Da kommt ein Brückenbauer sehr gelegen, dem vor seinem Auftritt an der Berliner Siegessäule bescheinigt wird, er sei zu 4,6875 Prozent deutsch. Ich kann mich irren, aber sollte die Welt nicht schon einmal am deutschen Wesen genesen?
Alex Webb: CROSSINGS
Photographs from the U.S.-Mexico Border
2003, The Monacelli Press, Inc.
ISBN: 1-58093-096-4
Derzeit in den Buchhandlungen von Walther König im Ramsch erhältlich.