INGLORIOUS
4. September 2009 | Von
admin
| Kategorie:
Fotografie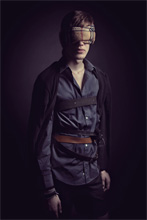 Der unformierte Anzug bildet das Alltagsgerüst des bourgeoisen, an Macht, Würde und ästhetischer Klarheit interessierten Mannes. In einem Teilaspekt widmet ihm Daniel Reh seine Diplomarbeit. Der untersuchte Gegenstand birgt allerdings in seinem verschlüsselten Zeichensystem brisante historische Verweise.
Die Ausdeutung von Quentin Tarantinos aktuellem Kinofilm sorgt in den Feuilletons wieder einmal für Diskussionsstoff. Sein erfundenes Guerillakommando »Inglorious Basterds« geht im besetzen Frankreich der 1940er Jahre auf Nazijagd. Anführer der amerikanisch-jüdischen Partisanentruppe ist Lieutenant Aldo Raine (Brad Pitt). Ein kaugummikauender Yankee mit Apachenblut in den Adern. Mission der »Basterds«: hinter der Kampflinie gezielte Vergeltungsschläge ausführen.
Mit einem ausgeprägten Sinn für rohe Gewalt liquidiert der jüdische Freischärler Donny Donowitz (Eli Roth), genannt der »Judenbär«, die aufgespürten Wehrmachtssoldaten mit einem Baseballschläger. Anschließend greift Lieutenant Aldo genüsslich zum Messer und schält dem Getöteten nach archaisch-religiöser Indianermethode die Kopfhaut. Der Schlachtruf: »Skalpiert die Nazis!«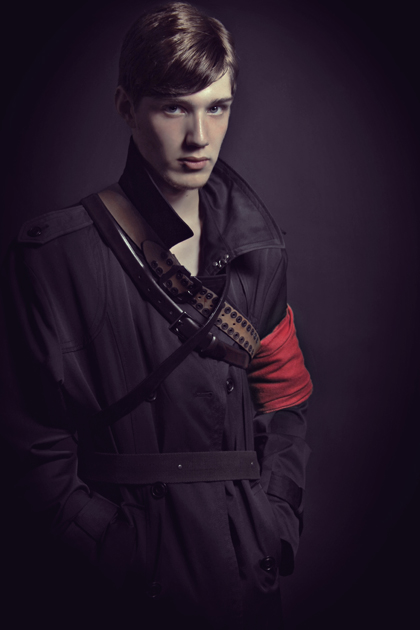 Brad Pitts Gegenspieler ist der charismatisch perfide SS-Oberst Hans Landa (Christoph Waltz), der letztlich erfolglos einen Komplott der »Basterds« aufdeckt. Deren schließlich in Guerillapraxis umgesetzte Idee ist es, die gesamte Führungsclique der Nazis – inklusive Hitler, Goebbels, Bormann – während der Premiere eines Propagandafilms dem Fegefeuer eines brennenden Kinos zu übereignen.
Eine interessante Rachephantasie, die mithilfe von einigen hundert Kopien Nitrofilm zu einem abrupten Ende des Krieges führt, wie sie offenbar nur der Kultregisseur des unabhängigen Hollywood-Kinos auszudenken vermag. Spätestens dann, wenn David Bowie aus dem Off das Musikstück »Burning on fire« anstimmt, dürfte jedermann klar sein: »Inglourious Basterds« ist ein filmisch fiktional erzählter Comic.
Fakt hingegen ist Tarantinos Bewunderung der während des Nazi-Regimes produzierten Filme von Leni Riefenstahl. Im Geschichtsverständnis Hollywoods zählt Riefenstahls szenische Dokumentation über die Olympischen Spiele 1936 in Berlin zu den gefeierten Zelluloiderstreifen der Filmhistorie. In gleicher Propagandaästhetik drehte Riefenstahl eine Dokumentation über den Nürnberger Reichsparteitag. Befragt man ihre verführerische Ästhetik einmal aus der Perspektive des einstigen SS-Ausstatters Hugo Boss, ist dessen Anteil an der Riefenstahl-Ästhetik erheblicher als der vordergründige Eindruck vermittelt.
In der allgemeinen Rezeption ihrer Filme sind Dramaturgie, Kameraführung, Schnitttechnik, das Auseinanderpflücken der Propagandarhetorik die wesentlichen Gegenstände zeitgenössischer Riefenstahl-Analysen. Die beim Reichsparteitag in drohendem Schwarz aufmarschierenden SS-Totenkopfverbände bilden den Rohstoff der von Tarantino oder Helmut Newton bewunderten Riefenstahl-Ästhetik. Dreht man das Scheinwerferlicht auf die dunkeldeutsche Geschichte erkennt man in der raffiniert auf Taille geschnittenen SS-Uniform die herrenzynische Todesebene. Die schwarze Uniform der ideologischen Kerntruppe, die den Totenkopf bewusst zu ihrem Erkennungszeichen wählte, symbolisiert die psychologisch-strategische Terrorfunktion der SS, deren enthemmte und ideologisch verquere »Schwarze Romantik« eine mit nichts zu vergleichende Tötungsmaschinerie in Gang setzte.
Beruht das Charisma des ausgesucht gepflegt sprechenden SS-Oberst Hans Landa, gespielt von Christoph Waltz, allein auf der bedrohlichen Strahlkraft der schwarzen Uniform? Ist es denkbar, dass ein stinknormaler Mann sich in der eindeutig mit Terror und Vernichtung konnotierten SS-Uniform in einen zynischen Herrenmenschen verwandelt, die im Original aus der Schneidermanufaktur des NSDAP-Mitglieds Hugo Boss stammt, des tapferen deutschen Schneiders mit dem interessanten Doppel-S im englischen Nachnamen?
Spannend wäre zu erfahren, welche Antwort der Privatmann im Schauspieler Christoph Waltz darauf gibt, wie sich seine kontrollierte Körpersprache, sein Sprachfluss, die Betonung seiner Worte allein durch das Tragen der schwarzen Anzuguniform verändert hat, ob er die gleiche bedrohliche Atmosphäre hätte erzeugen können, wenn er in der gleichen Rolle ein lässiges Hawaiihemd und Bermudashorts hätte tragen müssen?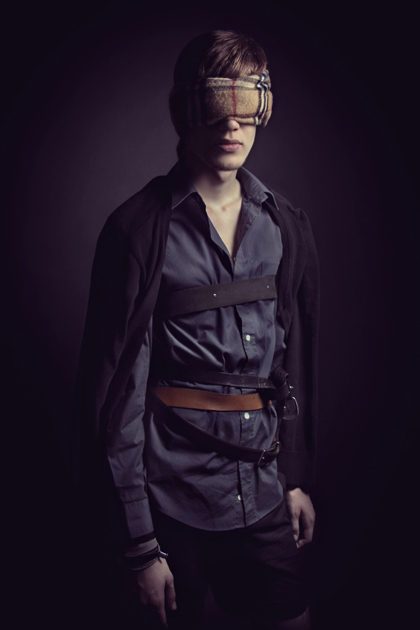 In seinem Essay »Der Anzug in der Fotografie« analysiert John Berger die August-Sander-Fotografie »Drei Jungbauern gehen zum Tanz«. Detailliert beschreibt Berger die von schwerer Feldarbeit gezeichnete Physiognomie der Bauern, die gebückte Körperhaltung, die knorrigen Hände, um schließlich zu der Aussage zu gelangen, dass die Bauern in ihre schwarzen Sonntagsanzüge nicht hineinpassen. Sie haben es nicht gelernt, in der bürgerlichen Ersatzuniform für das feudale Fechtkostüm eine stramme Haltung zu entwickeln. Ihnen ist es fremd, den gedeckten Anzug als rhetorisches Fechtkostüm zu verstehen.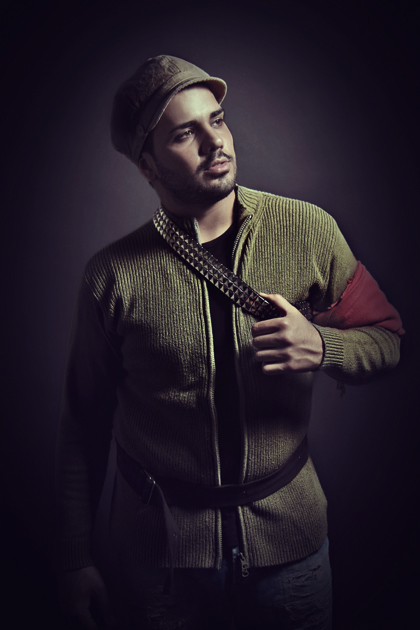 Mit geschultem Blick nähert sich Ruhrakademie-Diplomand Daniel Reh der feinen Unterschiede. Als ungeschriebene Gesetze ziehen sie die unsichtbare Trennlinie zwischen den Gesellschaftsschichten. Gekonnt provokant spielt der 23-Jährige in seinen Fotografien mit dem unterkühlt neokonservativen Schick der Modemarke Hugo Boss. Von der als klassisch hergeleiteten Designauffassung präferiert das Unternehmen die ästhetische Tönung der dezent vorgetragenen Abgrenzung. Selbstbewusst wähnt sich der Träger von Hugo-Boss-Kleidung der Schicht der gesellschaftlichen Leistungsträger zugehörig. Wäre da nicht der historische Makel, den keine noch so clevere Marketingstrategie ins Gegenteil zu verkehren vermag, das Leben als dynamischer Young Urban Professional könnte so schön sein.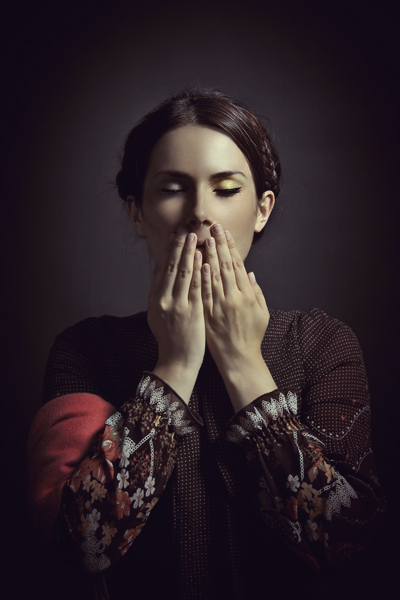 Seit die New York Times die Verstrickung von Hugo Boss mit dem Nazi-Regime publik gemacht hat, ist das Thema im Netz virulent. Besonders irritierend scheint für politisch Korrekte zu sein, dass Redakteure der Jungen Freiheit Boss-Anzüge tragen. Ein Jungbanker fragt auf einer Diskussionsplattform, ob er vor dem geschichtlichen Hintergrund des Unternehmens seinen Boss-Anzug im Schrank hängen lassen müsse. Der Vergleich mit Ferdinand Porsche als Konstrukteur des Wehrmachts-Panzers »Königstiger« hilft da auch nicht viel weiter. Den inneren Konflikt muss jeder mit sich selbst ausmachen.
Daniel Reh geht in seiner Abschlussarbeit den offensiven Weg. Reh erfindet das Corporate Design für eine Untermarke von Hugo Boss: »Kiss the future«. Die Marke soll bei jungen Konsumenten positive Emotionen wecken. In zweiter Lesung soll sie reflexiv auf die dunkeldeutsche Vergangenheit eingehen sowie in dritter Lesung das aktuelle gesellschaftliche Geschehen beleuchten. Sein Gedanke ist, in der Kampagne soziologisch und politisch relevante Informationen miteinander zu verbinden, die Mode und Marke »Kiss the future« zum Katalysator einer Gruppenzugehörigkeit aufzubauen; Optimismus als Lebenseinstellung für die Zukunft vermitteln.
Naheliegendes Kernstück der Arbeit ist die Modefotografie. Nostalgisch mutet sie an. Das gedämpft eingesetzte Licht verleiht den farblich reduzierten Fotografien eine Zeitlosigkeit. Zu verstehen ist sie programmatisch. Scheinbar rückwärtsgewandt nutzt Daniel Reh die bekannte Zeichensprache totalitärer Regime. In die Zukunft gerichtet ist sie nach seiner Auffassung ein Ausdruck ökonomischer Bescheidenheit, von Improvisationstalent geprägt in Verbindung mit einem stofflich vorgetragenen Widerstand gegen Denkverbote.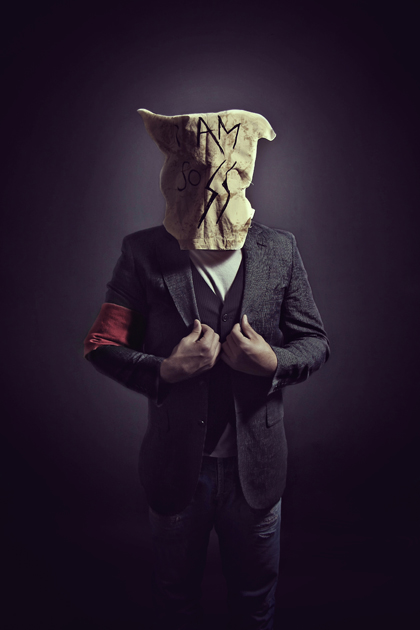 Man muss sich nur trauen, ohne seine Fähigkeit zu trauern zu verlieren. Vielleicht liegt darin die Faszination des sich kenntnisreich an Tabuthemen vergreifenden Tarantino. Wer zur Quelle vordringen will, muss gegen den Strom schwimmen.
Fotografie©Daniel Reh